Bonus : You will receive the Pegasus Supreme Drumkit Suite (100€ value)
3 in stock
Professional instruments for everyone
Pegasus was designed to be a VST that can be used by everyone, from beginners to experts.
With the 230 presets, you will have access to instant inspiration for making music, especially Trap, Drill, Boom-Bap, Lofi and RnB beats. Bells, Flute, Pads, Orchestras, Grandpianos and more… There is something for everyone
Everyone can use Pegasus, our developers have optimized the VST so it has a very low CPU usage. We can open 20 Pegasus on our laptop without any problem.
Our VST has also been created to be fast to use. With Pegasus, you will quickly find inspiration so you will save time when composing.
With this VST, you will have access to professional quality instruments, ready for beat sales and placements.


Beatsales & Placements
Ready
These youtubers of thousands subs are using Pegasus :
Tony Fernandez (50k Subs)
Eric Kauffman (250k Subs)
If you have Pegasus, you can send beats for this playlist to: contact@cosmos-instruments.com
Interface
As our VST aims to be easy to use, we have chosen to create a simple but efficient interface.
The background of the VST also changes colors according to the selected preset.
Each preset has its own color, selected among 10 possible ones
Bonus : Pegasus Supreme Drumkits Suite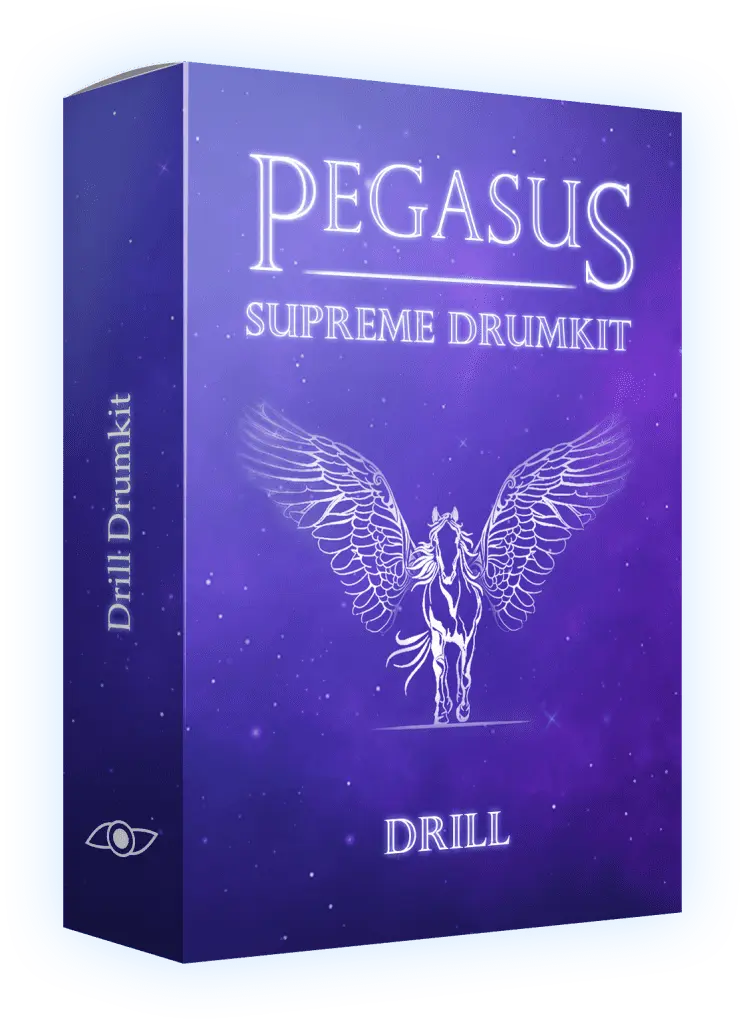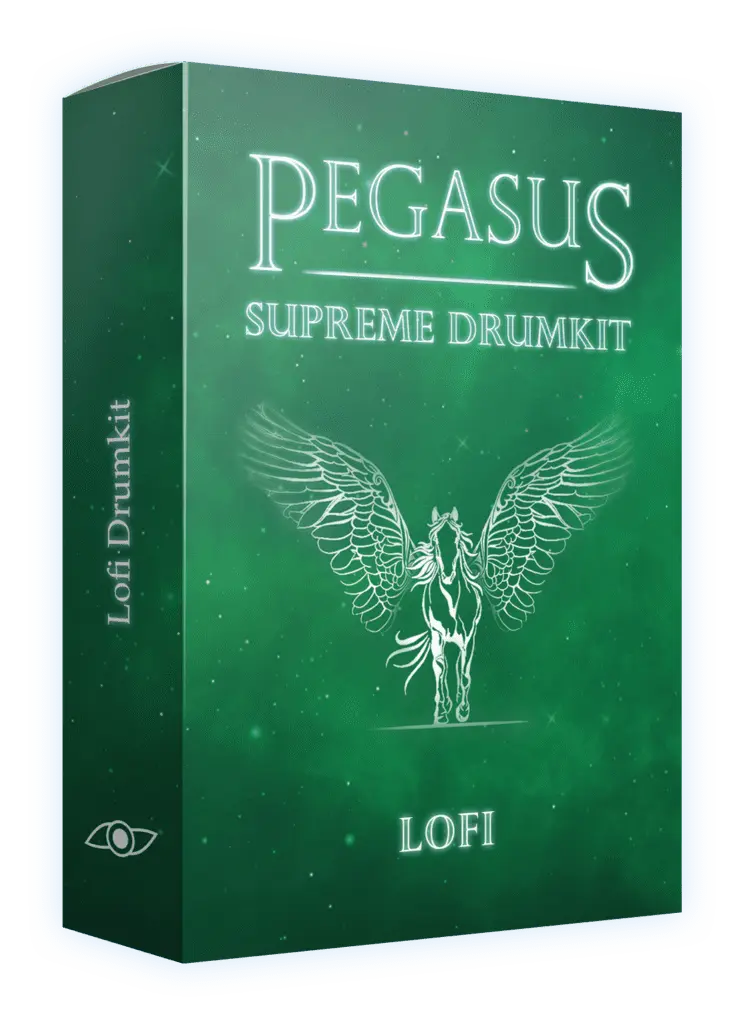 As we want to give a complete offer, you will receive the Pegasus Supreme Drumkit Suite with Pegasus. With more than 400 drums, you'll have everything you need to make your beats in differents styles. Some competitors are selling this type of bundle alone at a more expensive price than Pegasus.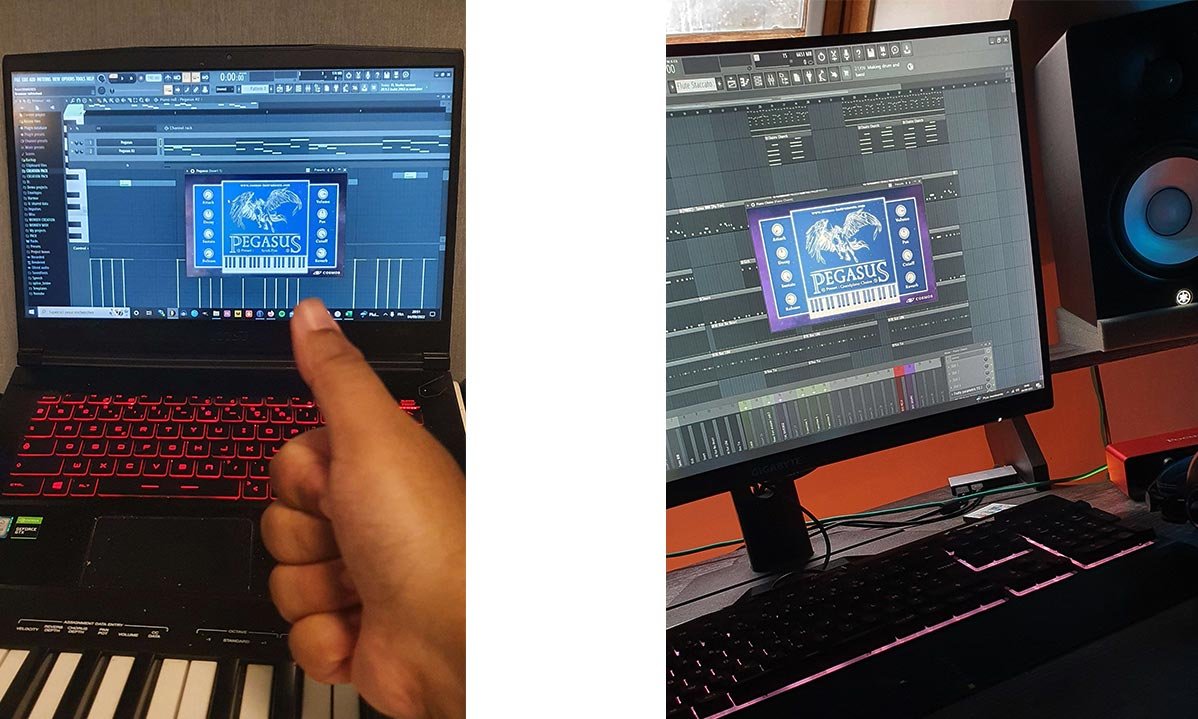 Share your amazing experience with other beatmaker by sending photos here : contact@cosmos-instruments.com
Frequently asked questions :
What's new in Pegasus V2 ?
Pegasus V2 features 73 new presets, based on users requests. ✅
If you have Pegasus V1 you have received the new version for free in your mailbox. 📩
Contact us by mail (contact@cosmos-instruments.com) if you want certain kinds of presets in the next version. 
Can I sell beats made with Pegasus and make placements ?
Yes, all our products are 100% royalties free ✅
When you make beat placements made with Pegasus, send them to us by mail (contact@cosmos-instruments.com), we will be happy to listen it 😊 
How much disk space does Pegasus use ?
Once installed, Pegasus takes 5.33 Gb.
The .exe installer for windows takes 1.91 Gb and the .zip installer file for MacOS takes 3.81 Gb
The default currency of the website is €, can I pay in $ or other currency ?
Yes of course, PayPal & Stripe (Debit/Credit Card, Google Pay and Apple Pay) do the conversions during the payment, and we pay a fee for each conversion.
Cryptocurrencies are unfortunately not yet supported, but will be as soon as Stripe allows it.
If you really want to pay by cryptocurrency, contact us by email: contact@cosmos-instruments.com