1. Pendora
Launched in 2020, Pendora is a VST featuring 275 high-quality instruments. We particularly liked the pads and bells, but the VST contains many types of presets (guitars, pianos, pluck, keys, violin…) useful for beatmakers. It was created by the Tiger-Sounds team, who are giving away 3 drumkits with the VST.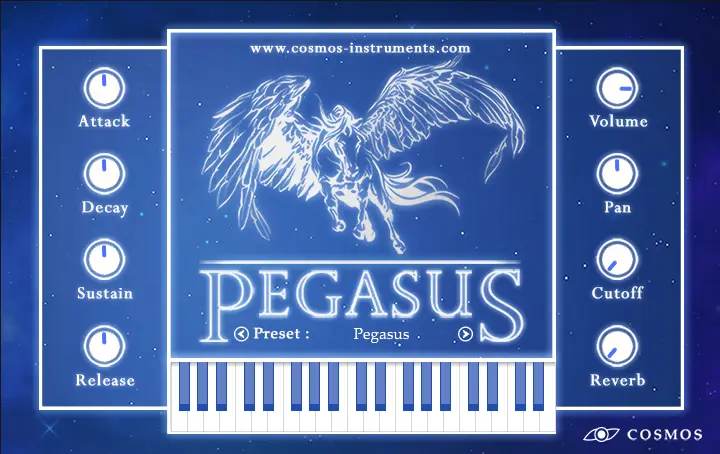 2. Pegasus
Pegasus is our VST. We created it in 2022 to help beatmakers compose without investing 2000€ in hardware or software. Pegasus contains over 200 high-quality instruments in a variety of fields, enabling all beatmakers to compose professional beats. It offers instant inspiration for beatmaking, particularly in the Trap, Drill, Boom-Bap, Lofi and RnB genres.
3. Splice
Splice is a bit special, in that it's not really a VST. It's a cloud-based platform containing a library of high-quality, royalty-free samples, providing access to millions of sounds produced by top artists, labels and sound designers. Splice is aimed at musicians, producers and DJs looking for a reliable, wide-ranging source for their musical creations. But be careful not to get lost in all the samples.
4. Omnisphere
Omnisphere is a revolutionary software synthesizer from Spectrasonics, renowned for its exceptional power and versatility. The instrument draws its strength from an innovative combination of real and synthetic samples with a powerful multi-wave synthesis engine. However, Omnishpere has 3 major drawbacks: price, storage requirements and CPU usage. Indeed, unlike other VSTs such as Pendora or Pegasus, Omnisphere costs $500 and requires a very powerful computer to be used.
5. Kontakt
Kontakt is a virtual instrument platform (VST) developed by Native Instruments. It stands out as much more than just a sampler; Kontakt is a versatile tool that can be fed by external sound banks. The Kontakt Factory Library, supplied with the software, already includes sounds and effects, as well as a modern interface. This library contains over 43 GB of meticulously recorded samples, covering almost 900 individual instruments. The downside of kontakt is that banks can be very expensive (sometimes several hundred euros for a dozen instruments)
6. Which VST to choose ?
The choice of a VST depends on your budget, your CPU and your desire for sound design. If you have a budget of over €500, a very good computer (at over €1000) and sound design skills, go for Kontakt or Omnisphere. However, if you don't have that kind of budget, don't want to do sound design or already have the 2 VSTs mentioned above, go for Pendora or Pegasus.
7. Conclusion : The 5 best VSTs in 2024
To conclude this article, the 5 best VSTs in 2024 are :
– Pendora
– Pegasus
– Splice
– Omnisphere
– Kontakt